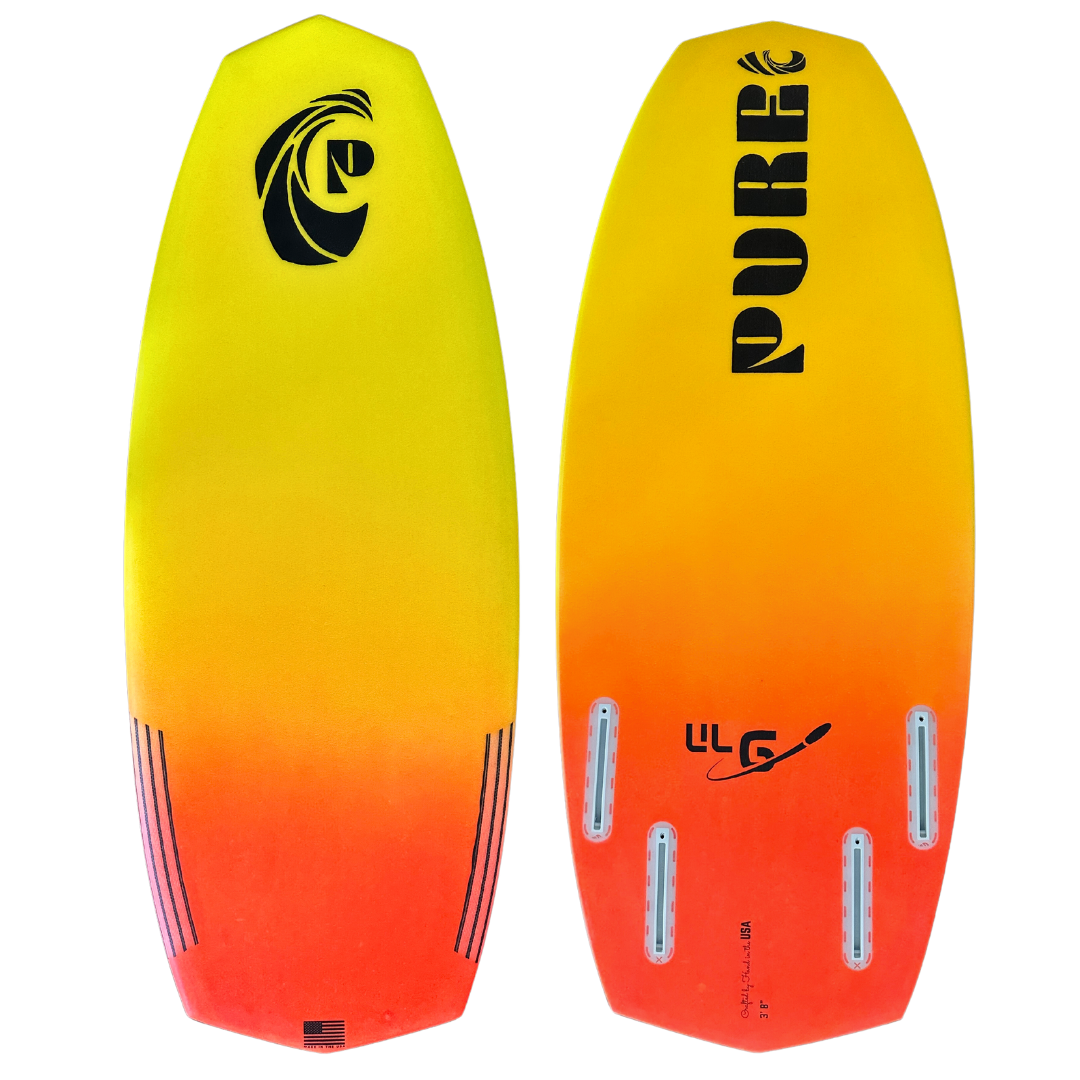 What can we say, this board is crazy FAST! This is the Grom version of the Zero G and has the performance to show. With the exaggerated diamond tail and diamond nose, this board is agile, fast, and has pop.  Speed and control are two aspects you won't lack with the 'LiL G.
We've added a little more front rocker and nose flip to help keep from pearling, to give the forgiveness without lacking performance.
The 'LiL G comes in our popular "Pure Sunset" color, fading our neon electric yellow to orange tail.
Included: Traction · High performance fins · Rear Dimpsters