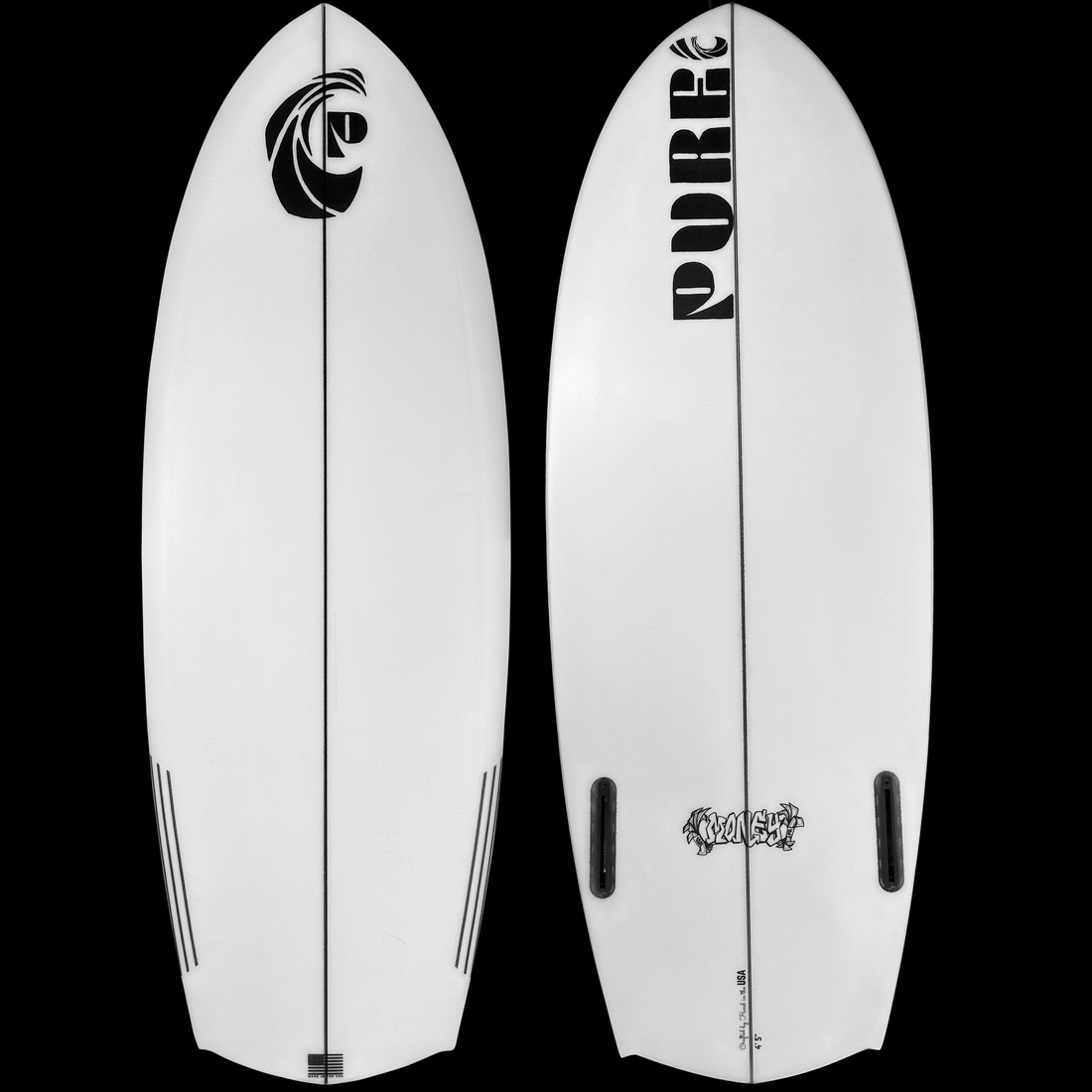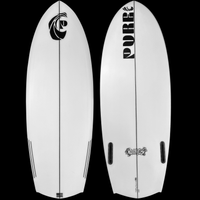 This board has a very diverse offering in high performance, unrivaled recovery and spins like a top! The low to moderate tail rocker, moderate nose rocker and single concave all offer pop, maneuverability, and flat out fun ride. It is more for the intermediate to advanced rider. This design features a deck grab rail, carbon tail saver strength to keep the tail from flexing, and bat tail for speed and tracking. Our proprietary rail design and layup gives the rider instant feedback on every movement of the board. 
As with all Pure boards, the Money is made by hand, one at a time, at our very own facility in New Smyrna Beach, Florida. We take pride in every single step of making your dream board a reality. Don't take our word for it, ride and discover the Pure difference! 

We aren't hiding any details. Our boards (unless painted) are all finished clear so you can see every detail in the core and stringer.  You will see the hand-sanded, super finish strokes when looking down the deck and hull.  We take pride in every step and don't settle for less.

If you don't see a size you need or you would like a custom color or design, email us at info@purewakesurf.com.

Boxes: Futures – Twin Fin
Rocker Design: Moderate
Core & Materials: EPS core with classic wood stringer (black/natural/black) to combine ocean to wake. Includes S-Glass for superior strength and instant board feedback.
Sizes: 4'2 – 5'0
*Reach out for custom sizes

INCLUDED: Board · Traction · High performance fins