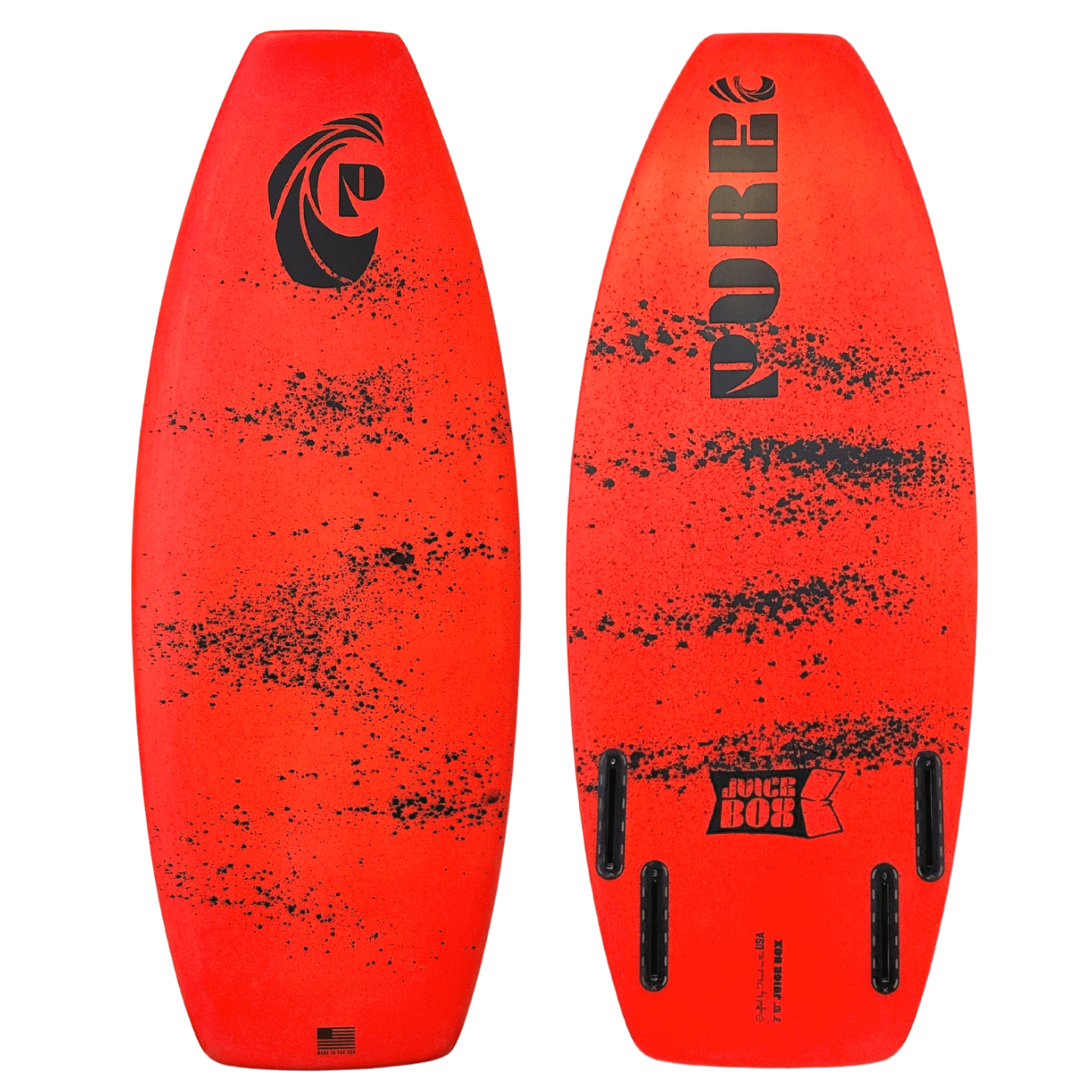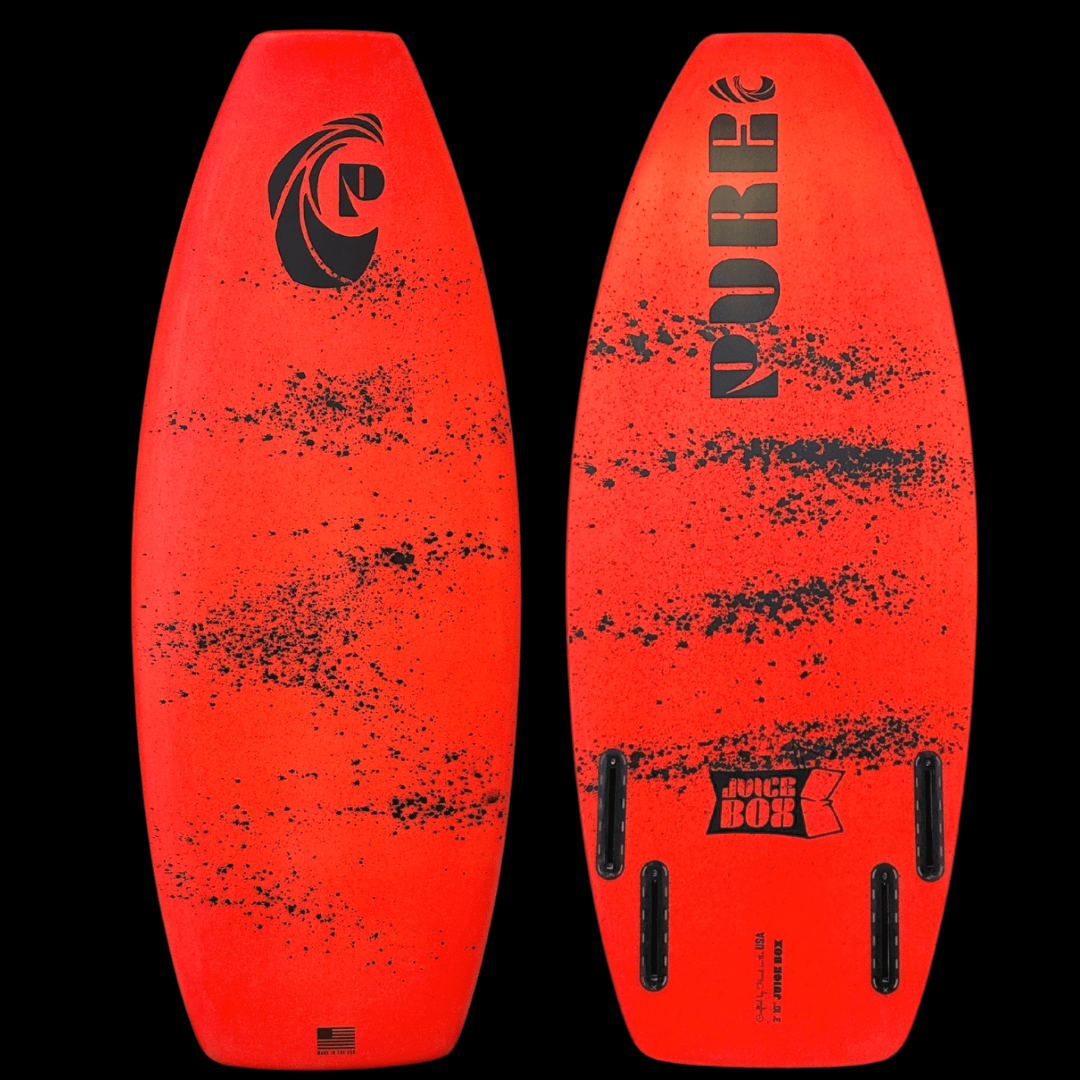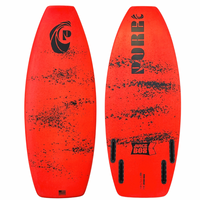 Grom's need a board that will give stability, be light weight, help prevent pearling the nose when learning, and also competing. This is that board. The Juice Box is for the new beginner all the way to competition. It will help build their confidence while also growing their skill level.
This board brings the same quality and performance that you find in all of our Pure boards. Shaped one at a time with the same high end American Made materials found on all of our Pure boards and handcrafted under our own roof in New Smyrna Beach, FL.

The Juice Box© features a snub nose with added nose flip, squash tail for maneuverability, tucked to soft rails, and a single concave hull to provide the perfect lift and channeling water. It comes with a quad fin set-up so you have the option of stability with all 4 fins or run it as a twin fin setup for loose playfulness. The Juice Box is also designed with low volume and a slight concave deck to sit lower in the water and to settle into the deck of the board.  This promotes stability and a fluid feel from transfering from rail to rail.

The Juice Box© comes clear, single color, fade or graffiti splatter. The graffiti splatter will vary from board to board and no two boards will be the same. If you see one you like, grab it! Of course, we are always happy to get a custom in the works with a special colors.
INCLUDED: Board · Traction · High performance fins · Rear Dimpsters