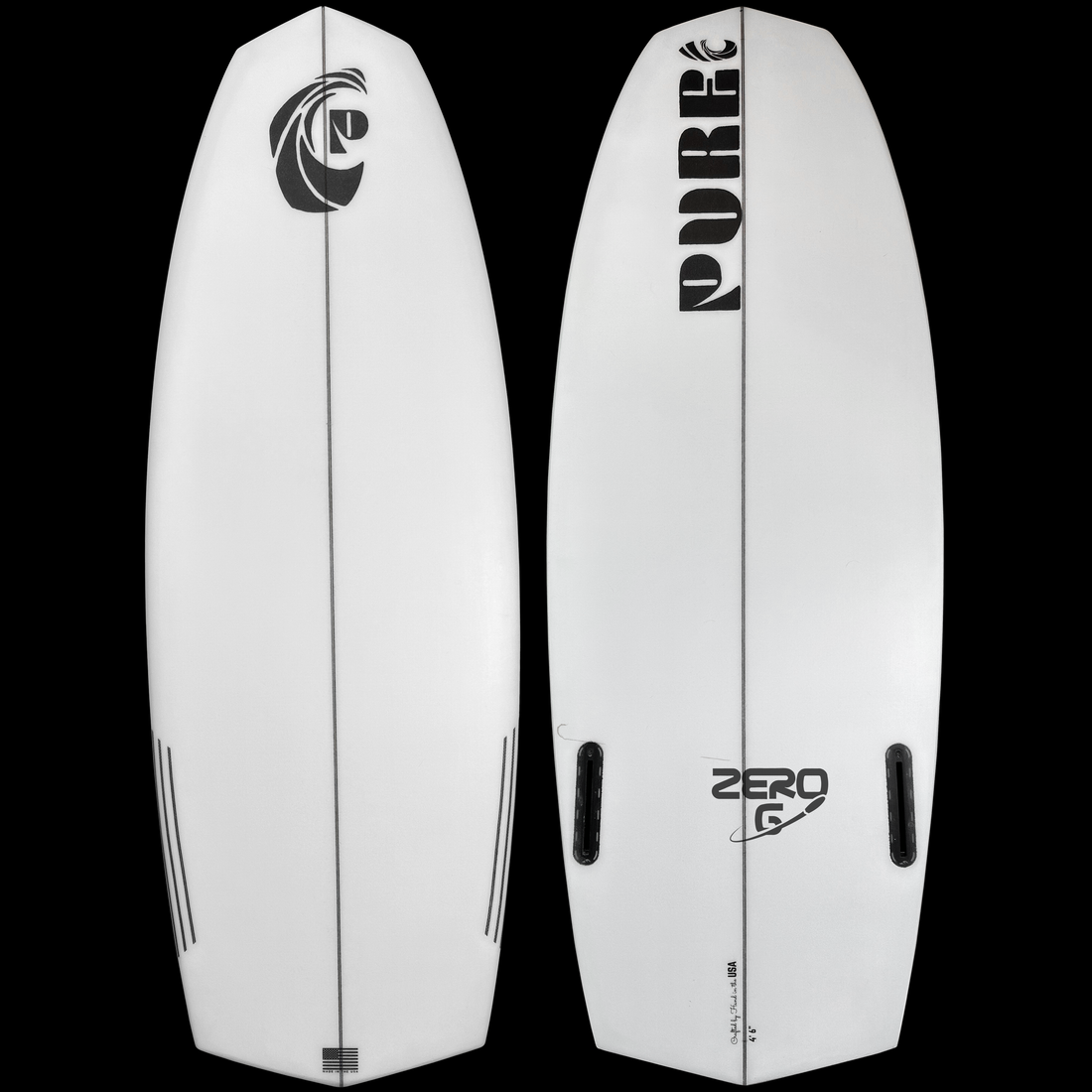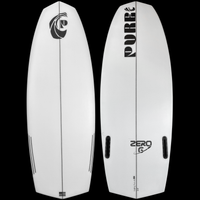 Through the testing phase, it was unanimous in that this board is crazy fast and knows no boundaries, hence ZERO G (gravity)

The ZERO G features a diamond nose for quick spins that will also aid in smooth reverts. The exaggerated diamond tail helps symmetry in revert but also acts as a trailing fin for speed and tracking. The tail also forces the board to respond quickly on those 360's with speed, to quickly set you up for the next trick. We also feature our X-FLEX technology on the tail with carbon savers to stiffen up the tail to give you more response and control.
The rails are sharper from the tail while tapering through the nose. This helps with speed, rail to rail control and release with spins.The concave deck to help you sit more into the board for control and to also allow the rails to flare out for that beefy hold and forgiveness. A single to double concave hull for perfect lift, speed but will hold much firmer in choppy water for rail to tail transitions. With uparalleled speed and stability, the ZERO G does not disappoint.
Boxes: Futures – Twin Fin
Rocker Design: Moderate
Core & Materials: EPS core with classic wood stringer (black/natural/black) to combine ocean to wake. Includes S-Glass for superior strength and instant board feedback. Includes Pure X-FLEX Technology
Sizes: 4'2 – 5'0
*Reach out for custom sizes

INCLUDED: Board · Traction · High performance fins