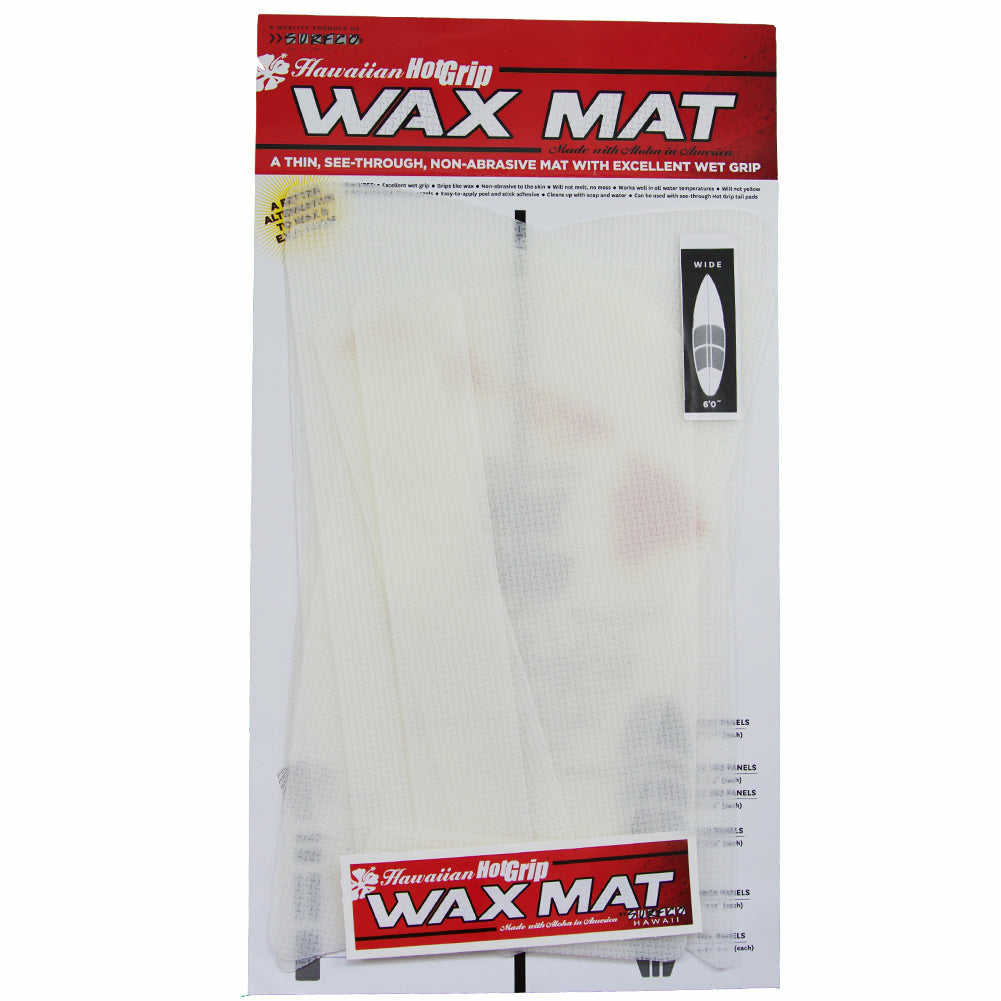 Surfco Wax mats are the perfect alternative to wax and traditional traction mats. All the grip of wax without the mess.  Mats become sticky in all water temperatures.  Best of all, no need to replace them! They easily clean up with soap and water! Simply place where you would your usual front traction.
Wax Mat is a non-abrasive, slip resistant grip tape developed as an alternative to wax and foam traction pads
The thin, light-weight grip tape provides an excellent non-abrasive wet and dry grip . The tape works well with bare feet and rubber footwear.  The non-abrasive grip tape will not damage clothing or wetsuits 
Wax Mat will not absorb water and is easy to clean with household cleaners.
A strong marine peel and stick adhesive makes the grip tape easy to apply  and provides a durable bond that will not peel up.
The film is UV stable and will not discolor or lose its grip properties.
Wax Mat maintains its excellent grip in all temperatures and is not affected by heat or freezing conditions.
The translucent white grip tape allows graphics and wood surfaces to be seen under the film. 
Wax Mat is developed in Hawaii made in America with the finest materials and workmanship.
-Excellent wet grip
-Grips like wax
-Non-abrasive to the skin
-Will not melt, no mess
-Works well in all water temperatures
-Will not yellow
-Thin see through die-cut panels
-Easy-to-apply peel and stick adhesive
-Cleans up with soap and water